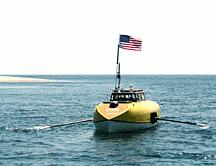 Belic and his 21-foot rowing craft, Lun, were lost off Ireland in September.


Nenad Belic wasn't looking for publicity or sponsorship. He didn't want to break any records. He just wanted to row across the Atlantic alone.
On May 11 last year, the 62-year-old retired cardiologist from Chicago departed Chatham, Mass., in his 21-foot boat, Lun, with aspirations of rowing to Portugal. He never arrived.
The night of Sept. 30, with winds gusting to 58 knots from the west/southwest and seas over 20 feet, the British and Irish Coast Guards received an EPIRB distress transmission from Belic, originating about 230 miles west of the Irish coastal town of Dingle. Two planes and a helicopter rushed to the scene, where they found Belic's EPIRB. There were no signs of a boat or a survivor.
The family clung to hopes that Belic was alive until Nov. 16, when Irish fishermen discovered Lun floating keel-up. Belic was not on board, and all hopes of finding him alive were dashed. Even with a survival suit — which he didn't have — he couldn't have survived long in the North Atlantic. The family declared him lost at sea, posted an obituary in the Chicago newspapers, and hosted a well-attended memorial service in the Windy City. They wanted closure, explains Belic's younger brother Predrag Cvitanovic.
Still, the family and those who knew him or followed his adventure continue to struggle with questions about Belic's final hours. What happened? Why didn't he heed his weather consultant's advice to abandon the attempt before the weather turned bad? And why did an accomplished doctor, with a loving family and no ocean-rowing experience, have a burning desire to cross the Atlantic?
"Who knows what happened," says Kenneth Crutchlow, executive director of the British-based Ocean Rowing Society. "If there are lessons to be learned, we want to learn them." But the reality, he adds, is the world rarely knows for certain what happens when a solo rower or cruiser is lost at sea.
An intelligent man
Belic was born April 1,1939, in Yugoslavia. A graduate of the University of Zagreb's medical school, he emigrated to the United States to continue his studies. Belic trained in cardiology at Chicago's Northwestern Memorial Hospital, where he eventually became head of the department until he retired at age 60.
Friends describe Belic as intelligent, kind and compassionate. He was witty and ambitious, with a thirst for adventure. And, at 62, Belic was in top physical condition, according to his brother.
"He was very disciplined," says Cvitanovic, a physics professor at Georgia Tech.
Belic dreamt of rowing across the Atlantic. He wasn't a fanatic about rowing, but as a youth growing up in Croatia Belic enjoyed rowing around a small island near the family's home, says Cvitanovic. Belic didn't get out to sea often, but he had fond memories of his first voyage across the Atlantic. In fall 1952 Belic took a steam freighter from Slovenija to the United States to visit his aunt. The ship changed course to avoid a hurricane, but even the periphery of the storm impressed the young man. Belic wrote about that crossing in his unpublished memoirs.
For several years, Belic talked about rowing across the Atlantic. "He was waiting until his children were older, but it came a point where if he was going to go, he had to go soon," says Cvitanovic.
Belic has two adult sons from a previous marriage, Roko and Adrian, who are critically acclaimed documentary filmmakers who live in California. The duo co-produced a film, "Genghis Blues," that in 2000 was nominated for an Academy Award. Belic also has two daughters — Dara, 17, and Maia, 13 — with his second wife Ellen Stone Belic of the Stone Container Corp. family.
After Belic retired, it soon became clear to his family and friends that he was going to row solo across the Atlantic, a feat fewer than two dozen have accomplished. His family didn't understand his aspiration, and even Belic couldn't explain it. In a rare interview prior to his departure — he didn't want publicity but was interviewed by a local Cape Cod newspaper — he said his desire to complete a trans-Atlantic row was a mystery even to himself. "He had that look, that far away gaze they all get when you know there is nothing you can say or do to change their mind [about crossing the ocean]," says Jenifer Clark, a Gulf Stream expert and Belic's weather advisor for the voyage.
The boat
Belic already had commissioned a boat, designed by Phil Bolger of Gloucester, Mass., and built six years ago by Steve Najjar, a boatbuilder in Redwood City, Calif.
The 21-foot, cold-molded hull was built from three layers of 1/8-inch western red cedar, with each layer diagonally cross-laminated on top of a web frame (a series of longitudinal stringers and four permanent ring frames) and epoxied together. The hull and deck were sheathed with 6-ounce fiberglass cloth, also impregnated with epoxy. Storage bins inside the hull ran the length of the boat, aiding the structure and keeping weight low.
A canopy, which sat over the deck, was constructed of aircraft aluminum with Lexan windows. The top of the canopy was plywood sheathed in fiberglass cloth. There were three hatches, one at each end and one on top of the canopy; the boat has four solar panels on deck.
The fully enclosed craft was designed to be self-righting and extremely buoyant, even if flooded. The key was ballast tanks, filled with fresh water at the start of the journey and intended to be refilled with salt water as Belic progressed. The boat was enclosed to protect the rower from the elements, particularly salt spray that can lead to chafing and sores. The oars stuck out of openings on the sides of the vessel.
Belic bought the plans for the boat in the early 1990s from Bolger, a well-known designer with more than 50 boats (including rowing craft) to his credit. Belic, who invested more than $50,000 in the project, made a few minor adjustments to the design.
He had the vessel painted canary yellow and named it Lun. The name is from the Italian word "luna," which means moon, and lunatic, a veiled reference to Belic's "crazy" scheme to cross the Atlantic, according to his brother. "He often joked about it," says Cvitanovic.
Belic had no ocean rowing experience but practiced for the journey by rowing from Chicago to Mackinac on Lake Michigan, a 300-mile passage. He also attended a weeklong seminar hosted by his weather advisor Clark, an oceanographer based in Maryland. Belic stayed with the Clark family that week, and the Clarks grew fond of the Yugoslavian immigrant.
"It breaks my heart," says Clark. "I wish he had been just another client, but he wasn't. He was one of my favorite people. He was down-to-earth, caring, intelligent, fun to be with."
Belic also was determined, says Clark, who witnessed this when she dropped a key behind a dresser. Belic worked for more than an hour to retrieve it.
"I said to myself, 'If anyone can cross the ocean, he can,' " recalls Clark.
That determination may have also been his downfall.
"His tragic flaw was his stubbornness," says Clark, who had advised Belic to abandon his efforts just days prior to his disappearance.
Belic also didn't heed Clark's advice to launch from North Carolina, where the Gulf Stream can be as close as 20 miles from shore. Instead, he insisted on launching from Cape Cod, about 200 miles from the Gulf Stream, she says. She doesn't know why he insisted on Cape Cod, except that is where adventurer Sir Chay Blyth and John Ridgeway had set out on their Atlantic rowing expedition in 1966.
Help on the way
Belic spent his first few weeks battling unexpected storms, and after three weeks at sea he had barely gone 60 miles, says Clark. After his initial misstep, Belic's progress was slow but methodical. Through e-mail and satellite phone he kept in touch with his wife, sons, Clark and the British-based Ocean Rowing Society. Belic wasn't a member of the society, but had expressed interest in joining.
By all accounts, Belic's spirits remained high for the months he was at sea. Food supplies were dwindling, however. He twice received food donations from passing vessels but declined other assistance, such as a tow. Rhode Islander Steve Campia and his family encountered Belic while en route to the America's Cup Jubilee in Cowes, England, aboard their 70-foot yacht Renaissance. Campia's 10-year-old daughter initially declared Belic a pirate, but the family quickly warmed to the adventurer. They gave him enough food to last a couple days.
On Sept. 18 Belic radioed the passing Swedish freighter Rigoletto of the Wallenius Wilhelmsen Line to ask for food. The ship's cook, Elisabeth Fahlstrom, prepared a parcel with a 10-day supply. She took the last known photograph of Belic.
"It was a special moment to meet a man who was fulfilling his dream," Fahlstrom wrote in a message posted on Cvitanovic's Web site.
Time also was working against Belic. Most rowers avoid the Atlantic during the fall, when hurricanes and storms are more likely. Clark's last conversation with Belic was Sept. 24, when she advised her client that a storm front was headed toward him. She urged him to abandon his efforts and call the Coast Guard for help. Belic declined. "If I do that, the Coast Guard will rescue me and not the boat," Belic told Clark.
"The irony is," Clarks says, "the boat was saved and Belic was lost."
Clark told him to prepare to be capsized or rolled, which would include securing the hatches and buckling himself into a bunk below, according to the boat's designer. Trans-oceanic rowers routinely are tossed about during storms. Tori Murden, the first woman to cross the Atlantic, capsized 11 times during a storm, according to Clark.

The storm
On Sept. 27 Belic called Clark's office and received a recorded weather forecast. Clark's husband, Dane, a meteorologist, warned of a complicated weather pattern involving a low-pressure system over the eastern North Atlantic, a dying hurricane in the middle of the Atlantic, and a secondary midlatitude, low-pressure area to develop around 57N 23 W, with pressures as low as 950 millibars. "That's a really deep low," Clark explains. Winds were predicted to be 30-45 knots with gusts more than 50 knots; seas were expected to exceed 20 feet. Belic's position put him in the center of the maelstrom.
There are no records that indicate Belic called for help. Both Clark and Cvitanovic believe Belic was overconfident since he already had averted mishaps and near-starvation. He may also have been naive about Atlantic storms. The evening of Sept. 27 Belic phoned the Ocean Rowing Society and left the following message: "Hi, this is Nenad. I ran into some beastly weather. So, sitting on sea anchor but everything is OK, basically. Made some progress. My current position is 51 degrees, 8 minutes north; 17 degrees, 12 minutes west."
It was Belic's last communication.
Three days later, his EPIRB was activated. A Royal Air Force helicopter from Chivenor in Devon located the beacon, but there was no sign of Belic or his boat. Fierce weather hampered the search. For weeks, both the Irish and British Coast Guards conducted searches from the air and sea. All local mariners were advised to keep an eye out for Lun.
"These searches were very intense initially," says Rory Jackson, head of the Toe Head Irish Coast Guard team, in an e-mail. Toe Head is one of 54 Coast Guard units in Ireland. They are all volunteers, supported by the Irish government (equipment and boats).
Some feared Lun had been smashed by a monstrous wave. "My heart sank when the Coast Guard called to say they found the EPIRB but no sign of the boat," says Clark.
But no debris was found — a possible sign that Belic and Lun may have survived and the EPIRB had been lost overboard. Rowers are advised to attach the EPIRB to the outside of the vessel to increase chances of being located. The beacon cannot be activated automatically or accidentally, which suggests that Belic was conscious, manually activated the beacon and tossed it from the boat. Much of Belic's equipment had been damaged during the voyage, so it is conceivable the storm knocked out his remaining communications equipment, leaving the EPIRB as the only alternative.
"One can believe that, encountering some sort of trouble, Mr. Belic activated his beacon, and to be sure the signal would be received, made it fast outside his boat," suggested famed French rower GŽ rard d'Aboville.
Some speculate the emergency signalling device was ripped away by waves and wind. A similar scenario occurred in 1997 during a 3,000-mile, trans-Atlantic rowing race. Two brothers, Matthew and Edward Boreham, were found off Portugal after three weeks adrift. They were without food and were navigating by compass and the stars. Their EPIRB, which was fastened to the outside of the vessel, had broken free. In Belic's case, hope began to wane as the weeks stretched on.
"Its difficult to put into words the feeling when you can't find what you've been tasked to look for," explains Jackson, a Coast Guard volunteer for 13 years. "Your feelings are for the families and friends. In the Nenad Belic case, for me the thought that he was still out there alone and had come so close to reaching his destination was enough to keep up hope."
When the official search wavered, the family chartered private planes to continue searching. Belic's son Roko traveled to Ireland to help coordinate efforts. Stories about the missing rower appeared in publications throughout the United Kingdom and United States. Belic would have hated the attention, remarks his brother, but the publicity aided the search. The Ocean Rowing Society's Web site was soon filled with messages of hope and search tips from rowers around the globe. Mariners were urged to continue watching for Lun. Both the boat's designer and builder expressed optimism that the boat could survive.
Lun found
On Nov. 16, commercial fishermen Gerry Concannnon and Tom Walsh aboard the vessel Molly Bawn spied an object drifting about a quarter-mile off Ireland, near Kilkee in County Clare. Upon closer inspection, they saw it was a small boat, inverted, with only a small portion of the keel visible. The fishermen had heard the story about the missing rower, and knew almost instantly that they had found Lun. Although the hull was bright yellow, its keel was dark, which made it even more difficult for aerial searchers to spot. Search experts compared it to trying to find a toothpick floating in a lake.
A local dive team searched the submerged hull, but Belic was not inside. The boat was brought to shore, where it was cleaned and adorned with flowers as a remembrance to the lost rower.
"We're very touched by the people of Kilkee, the little Irish fishing village," says Cvitanovic. "They took it extremely to heart. Instead of ignoring him as a crazy old man, they were very sympathetic to him." Although they had never met Belic, the villagers conducted a memorial service.
The boat showed signs of being at sea — it was covered with barnacles and other growth — but held few clues of Belic's last days. Much of the contents were in order. Belic's wallet and passport were aboard, but there was no log. A small window was broken and one hatch was open and loose, but there's no way of telling whether the damage occurred at the same time Belic was lost, or whether it happened after the rower disappeared.
Although no one knows for certain how Belic was lost, that hasn't stopped the speculation. Some suspect Belic opened the hatch — possibly to tether the EPIRB to Lun — and was swamped or capsized by the large seas. A powerful gust could have caught the open hatch and flipped the boat, says Cvitanovic. Or Belic may have been lost overboard while trying to retrieve an object (the EPIRB, perhaps). Without a survival suit, he wouldn't have survived more than a few hours at most in the 60-degree F water, says Clark.
Based on the lessons learned from Belic's disappearance, Clark says she will insist that her clients set out equipped with all survival gear. She also will advise rowers to attach the EPIRB to their body, not the vessel.
Susanne Altenburger, wife of the boat's designer and co-owner of the Gloucester, Mass.-based Phil Bolger and Friends company, has been striving to learn why the boat did not right itself, as it was designed to do. From the photos, the designers determined that the ballast tanks were open, and possibly empty. They wonder if Belic failed to refill the tanks with salt water during the voyage, or perhaps did not fill them at the outset of his voyage. It's possible the tanks could have been damaged during a mishap or during the long days adrift at sea after Belic was lost. Used properly, the ballast tanks were key to the boat's design, says Altenburger.
Altenburger says she wishes Belic had asked Bolger to inspect the boat prior to the voyage. The couple could have given last minute instructions on how to maintain the boat while at sea, she says. Instead, they didn't know about his voyage until they read that he was lost at sea.
"We're frustrated by the approach that he took," says Altenburger. "We are saddened by the fact that he didn't make it. He was living a dream that's not that unreasonable."
Some, like the Ocean Rowing Society's Crutchlow, resist the urge to make sense of the incident, at least for now. "It's been my experience that the families are incredibly distraught," he says. "Now is not the time to point blame."
Still, Crutchlow says to understand what went wrong on Belic's voyage may help prevent disaster on future rowing expeditions. When British rower Peter Bird was lost at sea in 1996, for example, investigators learned that the wood beneath the fiberglass sheathing on his boat had rotted during storage. The wood literally crumbled from the force of a wave, says Crutchlow, who attended Belic's memorial service.
Hundreds of colleagues, former patients, family members and friends — including Clark and the builder Steve Najjar — attended the Dec. 16 memorial service in Chicago.
Belic's family is saddened, frustrated and even angry that Belic would risk his life. But they take solace in knowing that Belic dared to live his dream, and that he touched so many people in the process.